2k and 3k Injection department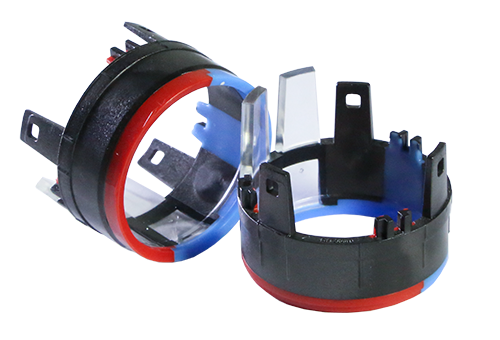 At SANPIN, we have the expertise and technology to mould parts made of two or three different components – in one and the same production process.
2K and 3K moulding are types of injection moulding which are now gaining popularity in automotive, medical and other industries. 2K and 3K moulding refers to producing parts by combining two or three materials together in a single mould. This process compels the use of soft touch surfaces & a hard functional area. One can use inserts within the plastic, in injection moulding.